Why is having a JPRO Chicago important?
JPRO Chicago will build relationships, inspire collaboration, and strengthen community connections. JPRO Chicago will build the next generation of professionals serving Jewish organizations, creating a leadership pipeline that has already been identified as a community need.
Mission
The mission of JPRO Chicago is to support individual career growth and the collective growth of our community by serving as a central resource for professional development.
JPRO Chicago will connect Chicago's Jewish communal professionals to each other, provide training and leadership development opportunities, inspire and strengthen individuals and their organizations, and empower professionals to make a difference in our community.
Vision
JPRO Chicago strives to provide all Chicago professionals who work at and with Jewish organizations the ability to access information and opportunities that will help advance their personal and professional growth.
In the News
JUF News

Chicago launching new network, resource for Jewish professionals

JPRO Network

Chicago Director awarded prestigious Bernard Rodkin Professional Development Israel Fellowship

UpStart Chicago

Chicago Director chosen to participate in inaugural Change Accelerator
Core Values
Customer Focused
Respect & Integrity
Growth & Innovation
Continuous Improvement
Passion
JPRO Chicago Founder & Director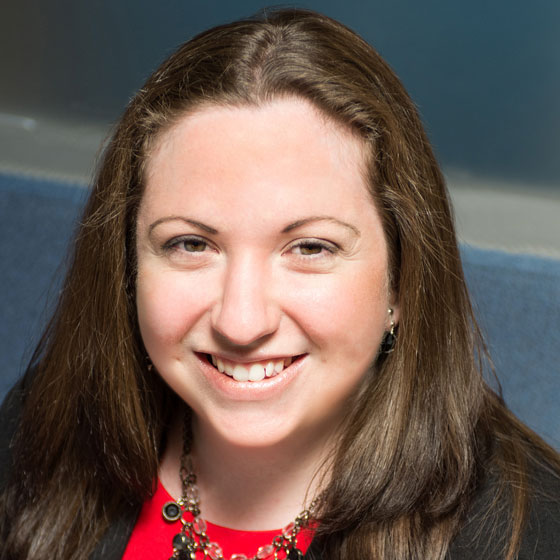 Deborah L. Shub
Jewish United Fund/Jewish Federation of Metropolitan Chicago
Deborah L. Shub is the Director of Leadership Development at the Jewish United Fund (JUF) /Jewish Federation of Metropolitan Chicago, where she helps cultivate JUF's volunteer leadership and ensures they have positive experiences and meaningful roles within the organization. She began her career at JUF in 2012 in the Planning & Allocations department, where she managed all of JUF's Young Family and PJ Library events. Prior to JUF, Deborah worked with youth at two different synagogues in the suburbs. She has sat on the Board of Directors and volunteered with many organizations, including PAWS Chicago and The Anti-Defamation League, among others. She also enjoys hosting Shabbat Dinners as a OneTable host. Deborah earned her Bachelor's in Sociology from the University of Illinois at Urbana-Champaign and holds a Masters in Jewish Professional Studies and Certificate in Jewish Leadership from Spertus Institute for Jewish Learning & Leadership. In 2016, Deborah was honored with the Bernard Rodkin Professional Development Israel Fellowship – a prestigious JPRO Network Award.